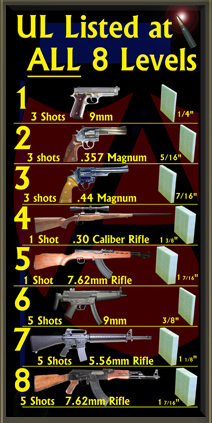 Bullet Resistant Fiberglass
Waco Composites is pleased to offer services and educational information for Architects and other professionals in the architectural/construction industry.
Choose from the Buttons above to learn more about our Box Lunches and our Insights portion of this site.
ArmorCore Bullet Resistant Fiberglass is manufactured by Waco Composites, Ltd. Since 1996 ArmorCore has been manufactured and specified in projects ranging from Courtrooms to Military Vehicles, Safe Rooms, Storm Shelters and weapons Training Facilities.
Bullet Resistant Fiberglass Panels are used primarily for Bullet/Blast Protection in architectural armoring. Architects, Specifiers, Engineers, General Contractors, and Sub Contractors all play a key role in getting these panels to their intended destination. Home Owners, Company Owners, Judges & Sheriffs, Security Professionals, Facilities Managers, and Military Officers are typical customers who request or specify our panels. Which ever role you perform, please utilize this website, and always feel free to contact us directly:
Waco Composites, Ltd.
Toll Free: 866-688-3088
Phone: 254-752-3622
Fax: 254-752-3634
Mailing Address:
P.O. Box 21223
Waco, TX 76702-1223
Email: jclark@armorcore.com